About the CPD course
From geopolitical cyber risk to ransomware: cascading supply chain vulnerabilities to insecure sensors and devices proliferating across blind spots in asset inventories: the urgency to manage operational technology risk: faster – has never been so crucial. Yet whilst balancing these exponential threats to smart infrastructure: our common goal as a community must be to educate: inform and facilitate the design and governance of a secure digital transformation across the enterprise to ensure the resilience and sustainability of the business as a whole.
CPD Provider
IoE Events (Cyber Senate)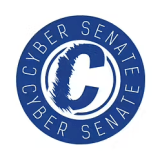 IoE Events (Cyber Senate)
The Cyber Senate is a growing network and information triage, creating a common voice for the cyber security industry through strategic high value niche conferences. We provide guidance on pressing security issues, as well as host events across key Smart Infrastructure sectors such as Energy, Internet of Things, Smart Cities, Transport and Healthcare, to further progress public and private information sharing. We address key critical sectors including but not limited to Industrial Control systems, IOT & IIOT, Transport, Healthcare, Insurance, Telecoms and Finance.
Get industry-related content straight to your inbox
Thank you for subscribing