About the CPD course
This training programme explores the concept of Psychological Safety; the key issues surrounding this concept in modern workplaces and its impact on organisational culture in relation to Diversity; Equity and Inclusion (DEI). It discusses the barriers to inclusion for Psychological Safety by discussing the working culture and how this impacts individuals and teams.
CPD Provider
Diversity Marketplace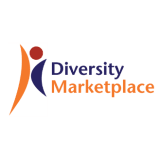 Diversity Marketplace
Diversity Marketplace is here to demystify diversity and offer practical solutions towards Inclusion. We'll help you grow a thriving diversity culture and add value to your business. Just like people, organisations are all different, and so our solutions can be tailored to suit your individual circumstances, challenges, and goals. Think of your workforce as a garden – it needs nurturing and supporting if it's to grow to its full potential. Using our unique range of products and services, you'll be able to implement a diversity strategy to be proud of – one that really works.
Get industry-related content straight to your inbox
Thank you for subscribing