About the CPD course
This course is based on the training of fitness specialists being focused on creating personalized training programs by applying tests and assessments of fitness level: nutritional status and determining the client's goals using SMART method strategies. Following this course: students will know the training principles suitable for all age groups: children: adults: pregnant/postpartum women and the elderly. The Personal Trainer specialist will be able to establish training programs for body reshaping: increasing strength: muscular and physical endurance. He will be able to establish working principles with the client with pathologies and will be able to offer nutritional and additional recommendations.
CPD Provider
GETFIT LUX - INTEGRA Academy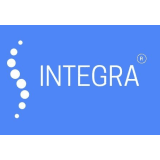 GETFIT LUX - INTEGRA Academy
INTEGRA - International Academy of Integrative Health, Nutrition and Continuing Education - educates leaders in health and wellness through practical professional programs that integrate ancient wisdom and contemporary science. The only passion and main priority of the international academy Integra is to improve the field of integrative health by training and improving specialists who will have a positive impact on the health and well-being of people in their community. Integra's programs and graduates are distinguished by a holistic and functional approach to health and focus on the interconnection of mind, body and spirit, helping others to achieve balance and well-being.
More CPD courses by GETFIT LUX - INTEGRA Academy
GETFIT LUX - INTEGRA Academy
This course focuses on the study of anatomy: physiology and biomechanics in order to obtain a correc...
Get industry-related content straight to your inbox
Thank you for subscribing