CPD Courses
Using data to improve winter service delivery and asset management planning
Webinar • Local Council Roads Innovation Group
About the CPD course
Winter services operations play an important role in ensuring that highway networks are safe and available during adverse weather conditions. In a period where local council highway authorities have less money to spend; but public expectation of the services they are responsible for remains high; it is necessary to ensure that any activity associated with winter is carefully managed. At the same time councils must keep an eye on the condition of the roads they're responsible for. Adverse weather can clearly have an impact on this so how can local authorities ensure that the data their gathering has a direct correlation to asset management plans? The Local Council Roads Innovation Group (LCRIG) teamed up with Gaist and Safecote to deliver an exclusive webinar entitled 'Using data to improve councils winter operations and inform asset management plans'.
CPD Provider
Local Council Roads Innovation Group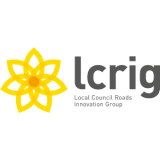 Local Council Roads Innovation Group
The Local Councils Roads Innovation Group (LCRIG) was established to bring together councils from across the UK to discuss common challenges, share best practice and support each other as they respond to the challenges of managing their highways.
Get industry-related content straight to your inbox
Thank you for subscribing