About the CPD course
Living with a learning disability can present challenges and barriers for people every day. By making ourselves aware of these barriers; and how they affect people we can work together to make health services and wider public space more accessible for everyone. In this course we cover what learning disabilities are; what individuals unique support needs might be and discuss communication styles and safeguarding.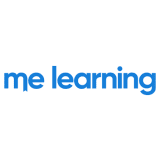 Me Learning
Me Learning has been providing cutting-edge digital, virtual and blended learning to the Health and Care sector for more than 14 years. Our courses are accessible digitally from anywhere on any device and mirror the virtual way individuals choose to interact with the world today.
Get industry-related content straight to your inbox
Thank you for subscribing