About the CPD course
The purpose of the Coding & Technology course is to equip students with all of the necessary skills and give a solid understanding of the key areas of Coding & Technology and to potentially embark on the path to a successful career in the tech and data industry. The secondary aim is to further develop skills and the basics of Coding & Technology and give the student an understanding of the analytics associated with the tech industry.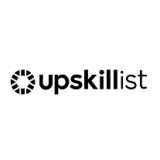 Upskillist
Upskillist develop and deliver online courses focused on building practical skills. The courses which are developed inhouse by subject matter experts allow users to attend scheduled lesson times online that works for them and also to ask questions and receive answers in real time while attending webinars. Users can also interact with fellow students while attending classes. A range of subjects are also available from the areas of Tech, Business, Marketing, Design, Wellness & Art.
Get industry-related content straight to your inbox
Thank you for subscribing