About the CPD course
A comprehensive overview of the Equality Act requirement for the fair and equal treatment of all. Examples are used to put the law into real-life and aid understanding. The course includes some sophisticated scenarios allowing the learner to practice identifying situations, who is involved and how, and then the best course of action to take. Includes: What being equal and fair means; Examples and effects of discrimination; Discrimination and harassment types defined under the law; What protected characteristics are; Where lawful discrimination is allowed; Pay equality and secrecy; How to identify and react to discrimination situations, in a virtual company.
CPD Provider
Upskill People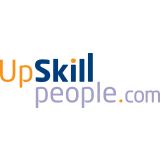 Upskill People
Upskill People is a true innovator in the global online learning market, using our unshakeable belief in people's potential to help upskill millions every year. We're purpose-driven with a wealth of 25 years' experience, but our real difference lies in one simple fact: our course content is the 'best in class'. Our principles: 'Understand, Innovate and Deliver', are as important today as ever. Clients both large and small trust us to help them overcome some of their biggest challenges, namely: building people's confidence, accelerating their productivity and developing more effective managers who lead their teams to greater performance.
Get industry-related content straight to your inbox
Thank you for subscribing