About the event
This digital conference is for anyone working with children; from across social care; children services; local authorities; the third sector; schools; and police; wanting to understand the current policy context and improve practice. It will explore best-practice; spotting-signs of harm; removing stigmas and early intervention and family help. It will also discuss how to protect children from harms outside of the home such as child criminal and child sexual exploitation. The multi-agency speaker line-up will explore ways of improving communication and collaboration across agencies. It will also discuss improving the recruitment and retention of social workers and foster families.
CPD Provider
Knowledge Exchange Group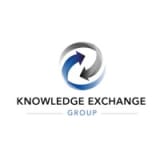 Knowledge Exchange Group
Working across the public, private and third sector Knowledge Exchange Group contains four divisions providing you with everything you need to learn, train, develop and share expertise. We believe that knowledge is central to social and economic growth, and that through sharing information, best practice and innovative thinking we can help facilitate positive change. We do this by providing access to data, meaningful engagement with industry experts, influencers, academics, leading practitioners and thought leaders.