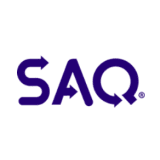 SAQ Speed Agility Quickness
SAQ® Training has provided thousands of SAQ® Trainers with the ultimate tools to successfully implement effective, sustainable movement and conditioning programmes over short, mid and long term periods, resulting in maximum impact at real value for money. Success has been achieved with population groups as diverse as Premiership Footballers, Young Offenders, Secondary and Primary Schoolchildren, International Sports Performers from a host of different disciplines and Special Needs Performers. From International Level coaches to Teaching Assistants and Parents, practitioners have accessed theoretical and practical solutions that have seen improvements in all-round performance, increases in fitness levels, reduction in obesity, changes in challenging behaviour and positive developments in all learning.
SAQ Speed Agility Quickness
This is an interactive online course suitable for all Early Years Practitioners and Primary Schools...