About the CPD course
The world is facing a climate crisis. People and Businesses must take responsibility and act now to reduce global emissions. To solve the issue of climate change: we must first understand the leading causes and effects of global warming within certain sectors. This industry-specific carbon literacy course looks at the challenges faced by the Events & Hospitality sector in tackling climate change. It takes a detailed look at the leading issues while training employees to reduce their emissions footprints at work. The course features videos: infographics and interactive challenges to help absorb information and cater to all learning styles.
CPD Provider
One Earth Education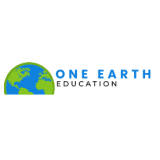 One Earth Education
One Earth Education offers an innovative solution to reducing your carbon footprint while raising climate awareness. Through a combination of carbon offsetting and carbon literacy training we provide a platform to reduce your emissions footprint and improve carbon literacy.
Get industry-related content straight to your inbox
Thank you for subscribing