About the CPD course
The world is facing a climate crisis. Businesses and people must take responsibility and act now to reduce global emissions. To solve the climate change issue: we must first understand our emissions footprint's leading causes and effects. This introduction to climate awareness course provides a basic level of carbon literacy. It equips learners with a well-rounded understanding of issues related to climate change. The course features videos: easy-to-digest infographics and interactive challenges to help absorb information and cater to all learning styles. Begin your journey on the route to net-zero here.
CPD Provider
One Earth Education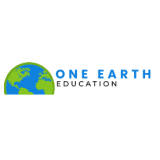 One Earth Education
One Earth Education offers an innovative solution to reducing your carbon footprint while raising climate awareness. Through a combination of carbon offsetting and carbon literacy training we provide a platform to reduce your emissions footprint and improve carbon literacy.
Get industry-related content straight to your inbox
Thank you for subscribing